ABOUT OLNEY DENTAL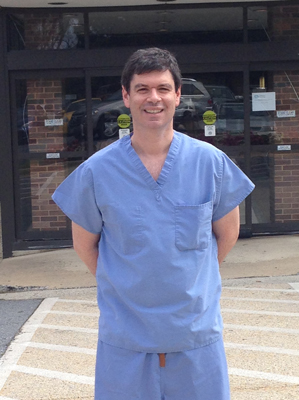 Founded in 1985, our practice is conveniently located on the campus of Montgomery General Hospital. We proudly provide care for children, adults, and seniors. We understand the need for consistent care. We treat each patient like family. Our compassionate, professional staff is dedicated to providing the highest level of care possible. Because we are dentist owned, we are patient driven. This means that we can focus more on providing excellent care, and less on the bottom line. We are not tied to any large dental corporation. We provide effective care that is responsive to the needs of the community of Olney. Being independently owned means that we are able to focus on you!
OUR DENTAL SERVICES INCLUDE:
Teeth whitening
Ultrasonic Cleaning and Hygiene
Periodic Examination
Cosmetic Dentistry
Restorative Dentistry
Oral Surgery
Bridges

Porcelain Veneers
Cosmetic Fillings
Dental Implants
Crowns
Dentures
Endodontic Care
Nitrous Oxide
Although we do offer same-day appointments when available, we encourage making appointments as far in advance as possible. Our friendly staff will be happy to answer any questions you have regarding scheduling and payment arrangements. Dr. Eisenberg is participating provider for Aetna PPO and Heating, Piping, and Refrigeration Medical Fund.
We will file all PPO insurance plans on your behalf.